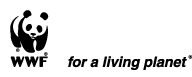 We've chosen WWF- Belgium to be our partner in this adventure because their ultimate goal is to build a future where people live in harmony with nature. We are very pleased with this cooperation.



" WWF is an international organization with projects in more than 100 countries.

The world trip of Eddy, Jonathan, Vicky and Xenia gives us the opportunity to put some of those projects in the spot lights. Those enthusiastic travellers will share their experiences through their diaries and pictures.

As 'WWF-ambassadors' they will help many people to discover the beauty of nature.

But they will also testify about the many threats to nature and report about what WWF is doing in order to solve them.

We wish the four globetrotters a magnificent journey ! "


Réginald Pauwels, CEO WWF-Belgium
Travel reports written by Vicky and Jonathan will be published on the Belgian WWF Juniors site.
Xenia's and Eddy's reports will be edited on: WWF .be .
Feel free to become a WWF-member and support them in their efforts to build a better future for people and nature: support WWF.
These are some of the WWF projects we will visit on our journey.
¤ Tanzania : Lake Victoria Catchment Environmental Education
¤ Zanzibar : Studies on Bottle-Nosed Dolphins
¤ China : Panda conservation Network in Minshan
¤ Brazilië: Conservation of Brazilian Cerrado